Trained Palm Springs Solar Panel Cleaning Specialists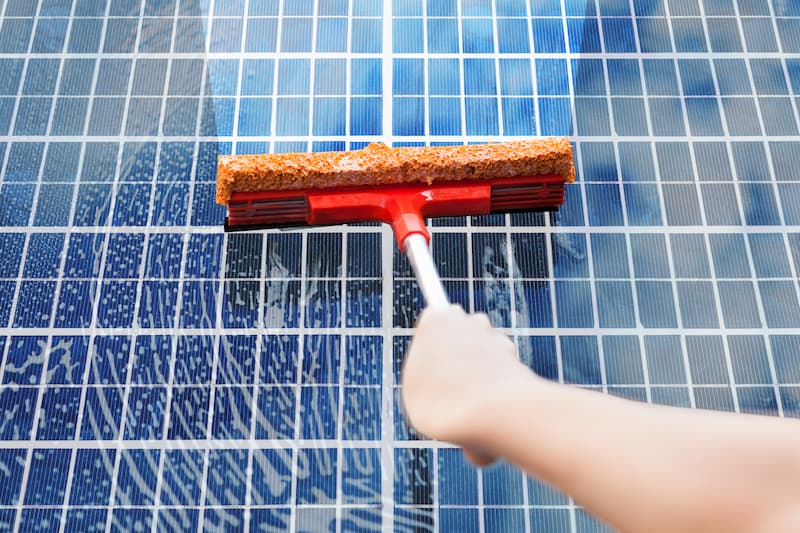 Trust the trained solar panel cleaning specialists at Xtreme Clean Power Washing Services for your Palm Springs property. Using pressure washing techniques, we delicately remove dust, dirt, and debris from your solar panels, ensuring optimal energy efficiency. Our expert team ensures a thorough and safe cleaning process, enhancing the performance of your solar system and maximizing its electricity generation. Rely on us to keep your solar panels clean and functioning at their best for a more sustainable and cost-effective energy solution.
Solar Panel Cleaning By Industry Pros
Experience solar panel cleaning by industry pros at Xtreme Clean Power Washing Services:
Expert Team: Our trained specialists handle your solar panels with care and precision.
Delicate Techniques: We use pressure washing to remove dirt, dust, and debris gently.
Optimal Performance: Clean solar panels generate more energy, saving on electricity costs. We also offer house washing to take care of all of your home's needs.
Sustainable Solution: Regular cleaning ensures a more efficient and eco-friendly energy source.
Trust our professionals to maintain your solar panels, ensuring they function at their best and providing you with long-term energy savings.
PV Panel Washing For The Best Solar Energy Collection Possible
Maximize your solar energy collection with PV panel washing at Xtreme Clean Power Washing Services. Our specialized service ensures clean and efficient photovoltaic panels. Our expert team delicately removes dust, dirt, and debris, optimizing their performance for optimal energy generation. Trust us to maintain your solar panels, providing you with the best possible solar energy output and contributing to a more sustainable and eco-friendly energy solution for your property.
---
Frequently Asked Solar Panel Cleaning Questions
Solar panel cleaning is crucial for several reasons. Firstly, dirty panels can reduce energy output by up to 25%, impacting your electricity savings. Regular cleaning also prevents damage, extending the panels' lifespan and ensuring you get the most value from your investment in solar energy. Dust, pollen, and bird droppings accumulate, hindering panel performance, and professional cleaning ensures safe and effective maintenance, preventing accidents and damage. Prioritizing solar panel cleaning guarantees optimal performance, increased savings, and a sustainable energy solution for your property. Trust Xtreme Clean Power Washing Services for reliable and efficient solar panel cleaning services.
Yes, dirt and grime can significantly impact the performance of your solar panels. When dust, pollen, bird droppings, or other debris accumulates on the panel's surface, it forms a layer that obstructs sunlight absorption. This reduces the amount of light reaching the photovoltaic cells, leading to decreased energy output. Regular cleaning of solar panels is essential to remove these contaminants, ensuring optimal efficiency and maximizing electricity generation from your solar system.
---
Recent Solar Panel Cleaning Related Articles
Recent Solar Panel Cleaning Projects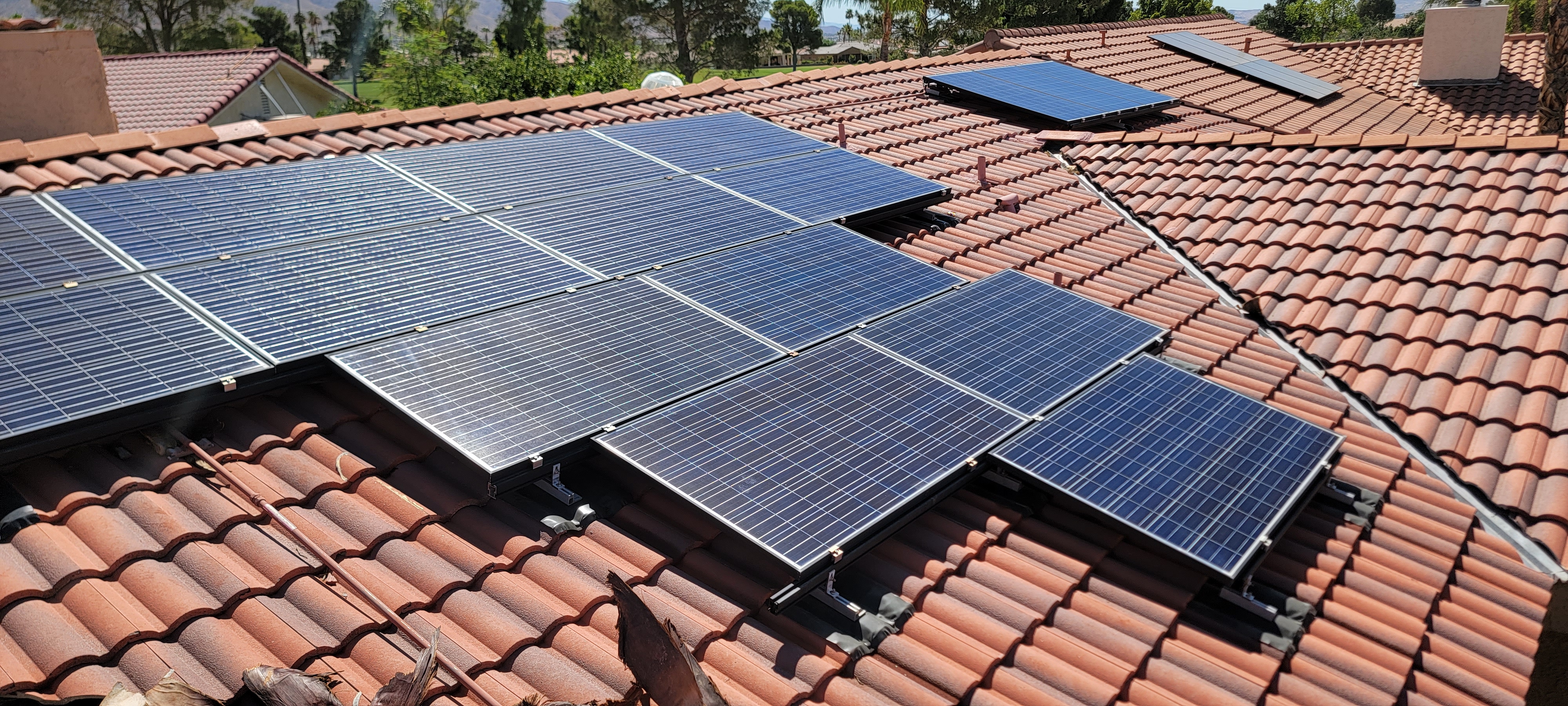 Top quality Solar panel cleaning in Desert Hot Springs, CA
This customer was referred to us by a previous customer of ours, he gave us a call to inquire about our solar panel cleaning service. His panels were 7 years old and had never been cleaned. This job was located in Mission Lakes Country Club on […]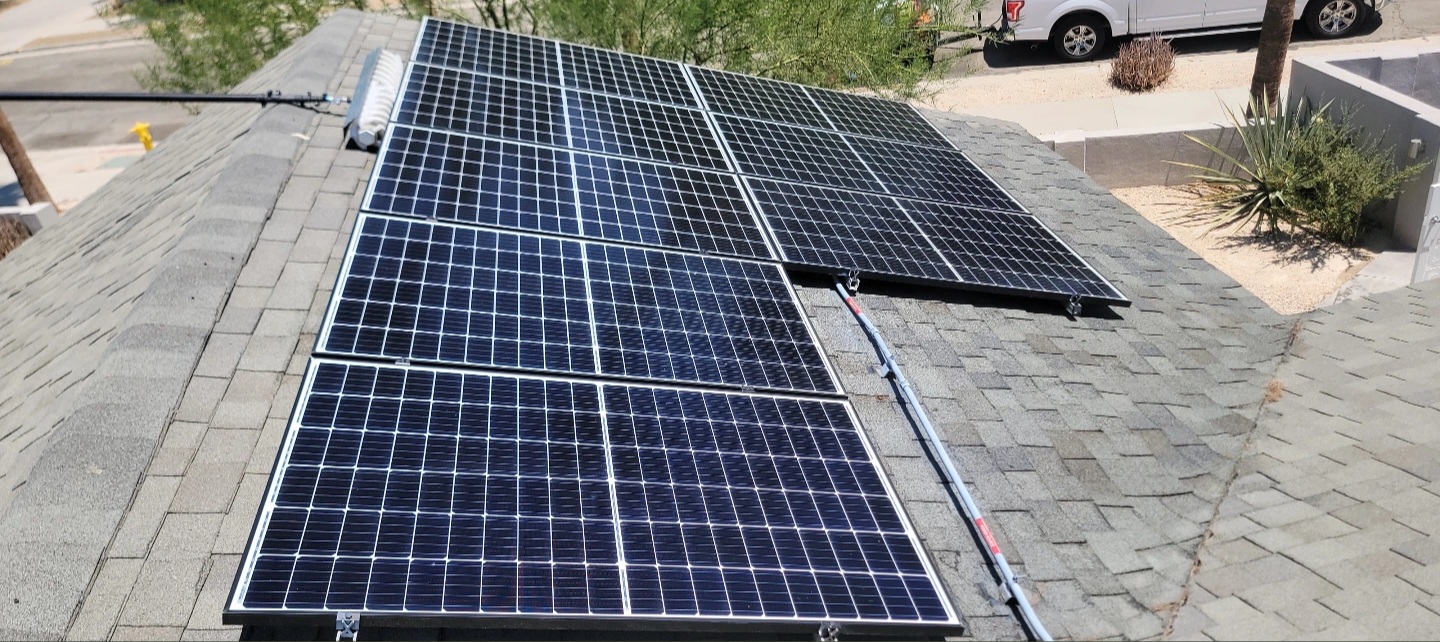 Solar panel cleaning in Palm Springs, CA
Customer saw me cleaning a neighbors solar panels in Palm Springs, CA, as I was driving away he followed me and asked if I had time to clean his solar panels and what I charged for solar panel cleaning. I said yes and I told him […]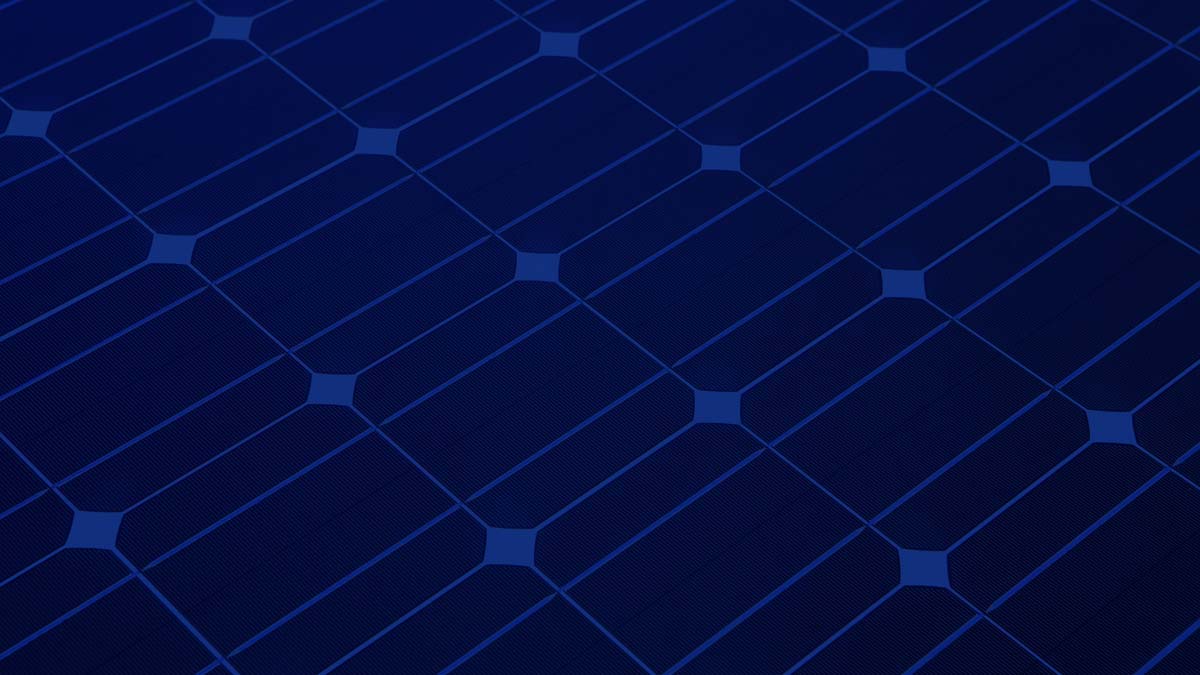 Call Today for Xtreme Clean Power Washing Services in Palm Springs Today!